Services for municipalities and cities
We offer several services specifically aimed at municipalities and cities. The services are tailored and integrated with existing systems for optimal benefit. No project is too small or large, you decide the scope.
Read more about the services below.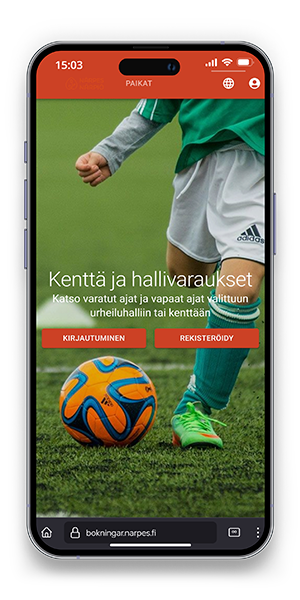 Timle - a smarter booking system
Timle is an effective booking and resource management system for the municipality's sports facilities, sports pitches and boat moorings. Can be integrated with entire municipalities to keep track of training, games and spaces. Through the additional add-ons Timle Slot and Timle Spot, the municipality also makes it possible to book pick-up times and place reservations for events and boat berths.
Advantages of Timle:
Easily move bookings between plans
Communicate changes as a group
Book shares of spaces
Avoid double bookings and misunderstandings
Save hours of administration
Compiles invoice documents according to shares used
Integration with both payment services, locking systems and ERP systems, i.a. unit4, Abloy, iLOQ and Paytrail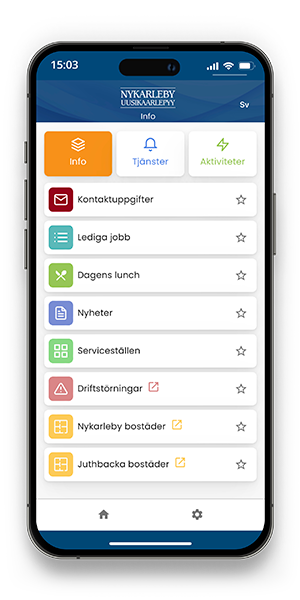 Municipal apps - reach your residents effectively
Facilitate communication to the municipality's residents. With the municipal app, your residents get easy-to-use and flexible information and service channels directly in their mobile phone.
Advantages of municipal apps:
Subscribe to content and get push notifications when something new happens
Information is taken from the municipality's own website, e.g. news, disruptions, upcoming events, vacancies and housing
Tourism's own channels can be integrated with activity maps, farm shops, etc.
Smooth integration with e.g. Suomi.fi, Kuntarerky, Lipas
The app also supports integration with Pool Digital's other services such as Timle booking services, Virhi error notification, Pickapp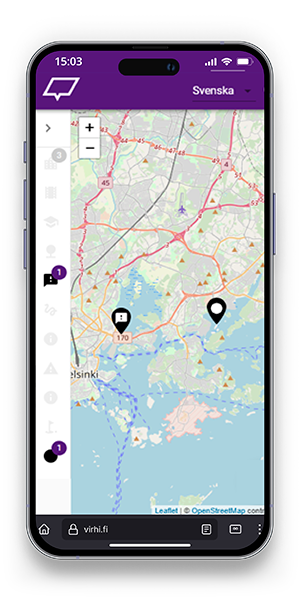 Virhi - the smooth way for error reporting
With Virhi, you get a flexible tool for handling error reports. Easy to use for residents as well as administrators and servicemen.
Advantages of Virhi:
Location-specific fault notification with GPS
Avoid double notifications thanks to the map where users see previous notifications
Faster actions
Less work
Trust & transparency between municipality and residents
Reports show recurring errors and how quickly errors were rectified
Optimized for both mobile, tablet and computer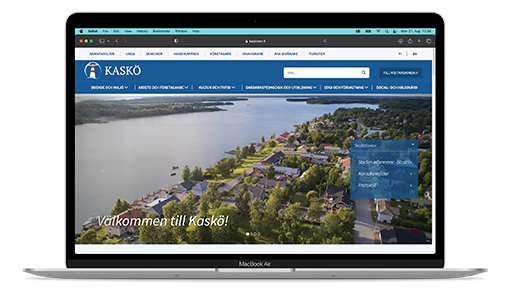 Websites - reach residents with a well-thought-out web presence
On a well-thought-out website, residents and other users quickly find the information they are looking for, which reduces the workload for officials and costs for the municipality. We create excellent websites regardless of whether you want completely new content or want us to use existing material in a new way.
The advantage of our websites:
Built on the open platform Drupal for a vendor independent, secure and versatile website Cost effectiveness
Support for Suomi.fi, Kuntarekry, Opstopalvelu, Kuntatoimisto and more
Handles large content and a lot of web traffic
Many possibilities for design, content and integration