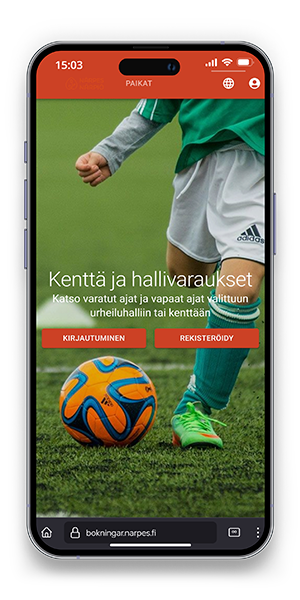 ABOUT THE SERVICE
Timle
Timle is the booking system that let's communes in a smart and simple way structure e.g. time booking of sport facilities and fields. Groups and coaches can apply for a time booking or a repetitive training session in all the different added locations. Even sections of a field can be booked, all the way down to quarter parts - e.g. football fields. This gives more groups possibilities to book training sessions for the same time as someone else. Since all facilities then would excist in the same system it would drag down on misunderstandings and double bookings. Change of booked sessions would notify concerned groups through email. 
Give room to other groups
- book sections of a bigger field
Share the field with other groups by booking a smaller section of the field. Bigger fields can be sectioned down into quarter parts. 

Escape time-consuming
confusion and 
double bookings
ADVANTAGES OF TIMLE
Overview of e.g. sport facilities and fields
Possibility to book sections of e.g. a soccer field
Notifies concerned groups when booking is changed
Avoids confusion and double bookings